DISCLAIMER
Our systems have detected that you are using a computer with an IP address located in the USA.
If you are currently not located in the USA, please click "Continue" in order to access our Website.
Local restrictions - provision of cross-border services
Swissquote Bank Ltd ("Swissquote") is a bank licensed in Switzerland under the supervision of the Swiss Financial Market Supervisory Authority (FINMA). Swissquote is not authorized as a bank or broker by any US authority (such as the CFTC or SEC) neither is it authorized to disseminate offering and solicitation materials for offshore sales of securities and investment services, to make financial promotion or conduct investment or banking activity in the USA whatsoever.

This website may however contain information about services and products that may be considered by US authorities as an invitation or inducement to engage in investment activity having an effect in the USA.

By clicking "Continue", you confirm that you have read and understood this legal information and that you access the website on your own initiative and without any solicitation from Swissquote.
Research
Market strategy
by Swissquote Analysts
Live Analysis
US Yield Curve Means Caution but not Panic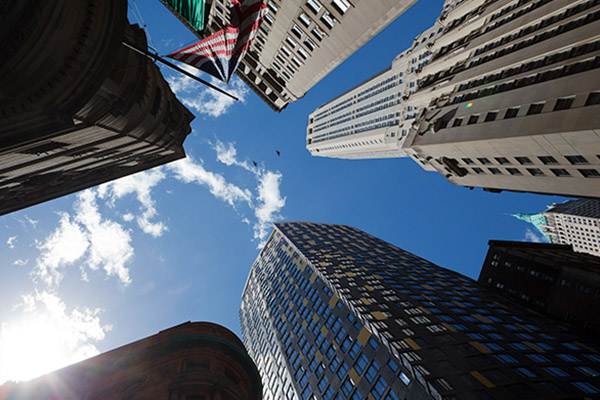 Federal Reserve this week wiht the clear understanding that yield curve has almost always predicted the direction of trend growth, meaning a curve flattens, growth tends to slow and vice versa when the curve steepens.
We started 2019 with a cautious outlook. Outside the US-China trade tensions, our worries centered on the effect of the US Federal Reserve policy tightening on market sentiment. This process of normalization came at time when risk appetite was shakily and valuations for stocks and bond were elevated. However, markets have rebounded in reaction to dovish Fed comment that a "pause" in interest rate hikes. The shift in tone by the Fed helped drive a steep rally in the riskier part of the market. Volatility remains elevated yet risk appetite has continued. While there are positive signs, we are not ready to jump in with both feet. There are plenty of reasons for investors to remain cautious in 2019.
The best indicator of US economic recession, US yield curve, is in the "red zone." The US treasury yield curves is currently positively sloped. But extremely flattening suggest the potential of inversion. Yield curve inversion is the most accurate indicators of recession in the USA.
It is important to remember that the Fed manages the short end of the curve but longer-term yields are driven more by outlook for economic growth and inflation. The Fed is not expect to make any changes to policy this week. While the Fed has shifted its tone our expectation for the middle and long-end of curves has not changed. It is likely that peak in 10-year Treasury bond yields for this hiking cycle was reached in October at 3.25%. At this duration, yields are likely to trade in a range of about 2.50% to 3.00% in 1H 2019.
The problem is the erosion to the US economic outlook. Inflation expectations has been grinding lower as fiscal stimulus fades, trade tensions increase and general political discourse weigh on global growth. Looking at measurements for inflation expectation, 5y5y forward rate, and market expected inflation to remain near 2.00%. This suggest at gap of approximately 80bp between expectation and 10yr treasury yields. Inflation would need a massive surge in growth to push yields meaningfully higher. A prudent Fed should help avoid an inversion of the yield curve. However, the Fed has pushed up short-term interest rates at a time when yields are falling. The spread between 3-month Treasury bill yields and 10-year Treasury bond yields flattened significantly over the past few years suggesting eventual inversion. There is really concern that if the Fed proceeds to hike rates 25-50bp in 2019, the effect on short end will move higher than long-term rates. Wham Inversion.

| | |
| --- | --- |
| Open | |
| Close | |
| High/Low | / |
| Volume | |
| Market | |
| Ask | |
| Bid | |