DISCLAIMER
Our systems have detected that you are using a computer with an IP address located in the USA.
If you are currently not located in the USA, please click "Continue" in order to access our Website.
Local restrictions - provision of cross-border services
Swissquote Bank Ltd ("Swissquote") is a bank licensed in Switzerland under the supervision of the Swiss Financial Market Supervisory Authority (FINMA). Swissquote is not authorized as a bank or broker by any US authority (such as the CFTC or SEC) neither is it authorized to disseminate offering and solicitation materials for offshore sales of securities and investment services, to make financial promotion or conduct investment or banking activity in the USA whatsoever.

This website may however contain information about services and products that may be considered by US authorities as an invitation or inducement to engage in investment activity having an effect in the USA.

By clicking "Continue", you confirm that you have read and understood this legal information and that you access the website on your own initiative and without any solicitation from Swissquote.
Research
Market strategy
by Swissquote Analysts
Live Analysis
Chinese tech stocks robust despite pessimistic global outlook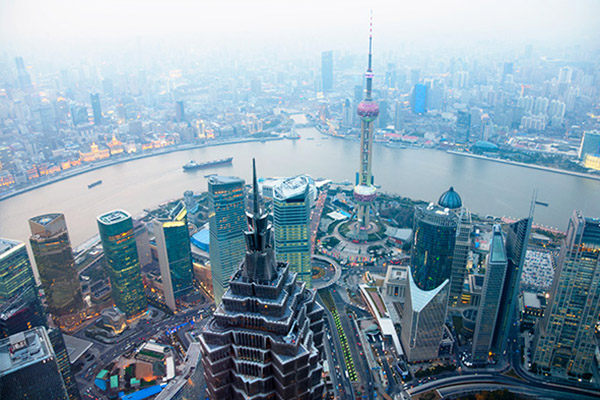 Despite fears of a substantial loss in momentum due to declining manufacturing activities, and, consequently, declining growth amid a 13-month long enduring trade discord, Chinese tech companies remain strong in the 2H:2019, beating expectations as major sectors, highly reliant to consumer consumption, are losing pace. Indeed, after a tedious FY2018, where both indices CSI 300 IT and CSI Overseas Internet fell by a sharp -37.60% and -32.40% respectively, followed by a short-sighted rebound in the 1H:2019 amid optimism over a quick resolution of the Sino-American trade conflict that finally pushed the benchmarks lower, at end-2018 ranges, it seems that the tech sector is at a turning point. The recent momentum of the past two months, boosted by upbeat data from several earnings reports from China's big internet players, gives reason to anticyclical, contrarian investors who considered fundamentals over global market setting. Therefore, the recent developments highlight the robustness of the Chinese IT sector, which is likely to take off in 2019, regardless of a gloomy economic outlook, thanks to major structural demographic changes in the country's landscape that increases the size of its middle class, as well as the impact of digitalization that allows cross-selling of a broad range of products.
In the single week ended 16 August 2019, companies like Chinese internet giant Alibaba or online discount retailer Vipshop exceeded analysts' expectations, providing both shares a decent rise of 9.70% and 21.90%. Alibaba closed FY2020 Q1 results with great pomp and circumstance, with revenue of RMB 114.924 billion ($16.74 billion; +42% year-on-year) and GAAP diluted EPS of RMB 8.06 ($1.17; +144% yoy)) with its "Core Commerce" segment contributing for over 86% of total revenue (+44% yoy). In the same fashion, Vipshop also surprised to the upside with regard to its Q2:2019 results, with total revenue given at RMB 22.7 billion ($3.3 billion; +9.7% yoy) and GAAP diluted EPS RMB 1.58 ($0.23; +88%). Additionally, the company grew its client base by 11% year-on-year, adding the total number of users to 33.1 million. Yet, the latter raises questioning considering the slackening economy. Indeed, as hinted earlier, the recent demographic developments in the country, including the rise of the consumption-driven middle class, which accounts for 400 million people, or over 28% of the total population, provides solid support to e-commerce due to the propensity of the corresponding consumer class to increase consumption of quality branded products. A second major factor to mention is the rapid penetration of digitalization and the swift adoption of smartphone usage, providing digitizing commerce players a solid advantage when it comes data analytics and user-experience that allows adaptation to ever-changing consumer demands. In this context, it appears that the tech sector is likely to stay highly demanded, as online data should provide companies with solid business advantages.
| | |
| --- | --- |
| Open | |
| Close | |
| High/Low | / |
| Volume | |
| Market | |
| Ask | |
| Bid | |